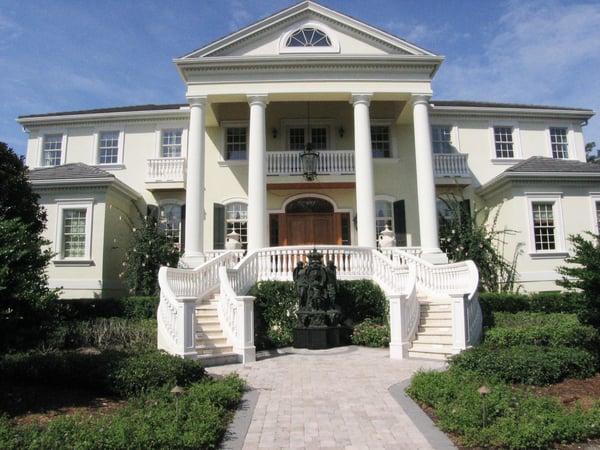 From the bronze fountain between the stairs to the urns by the massive mahogany doors - the entrance to this home is magnificent.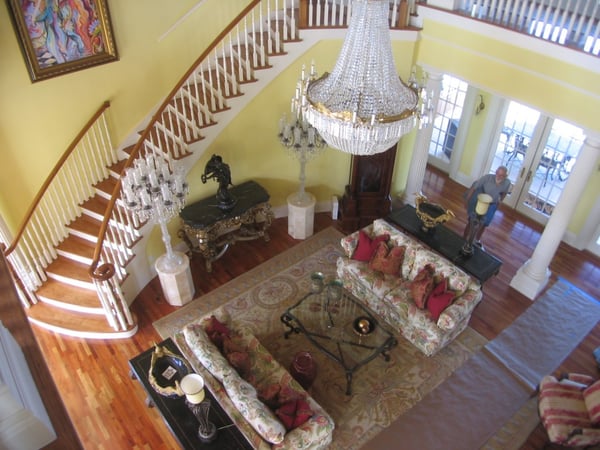 The lovely, well-detailed entrance stair and classic furnishings.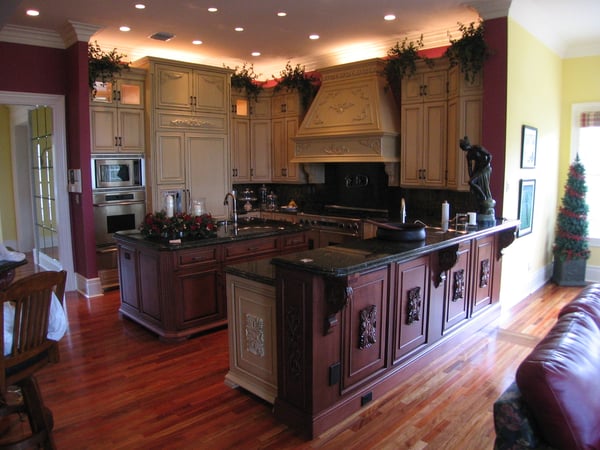 Remodeled cabinetry was made to match original cabinets 'exactly' yielding and same look is if done originally.


The matching bar next to the open kitchen in the picture above.