Masking and Protecting the clients home is always our first & most important job.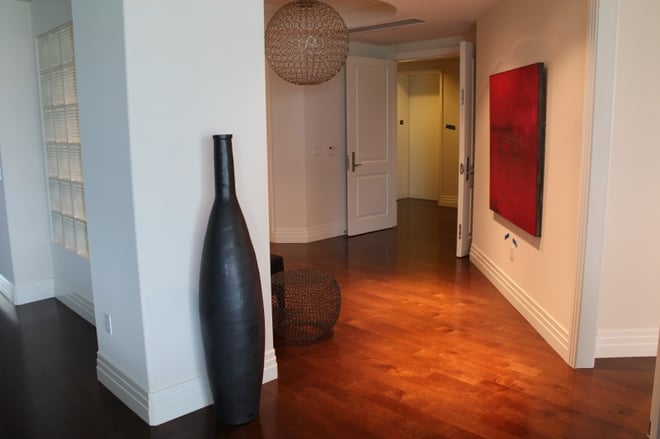 Before beginning it is perfect.
The first protective layer goes down.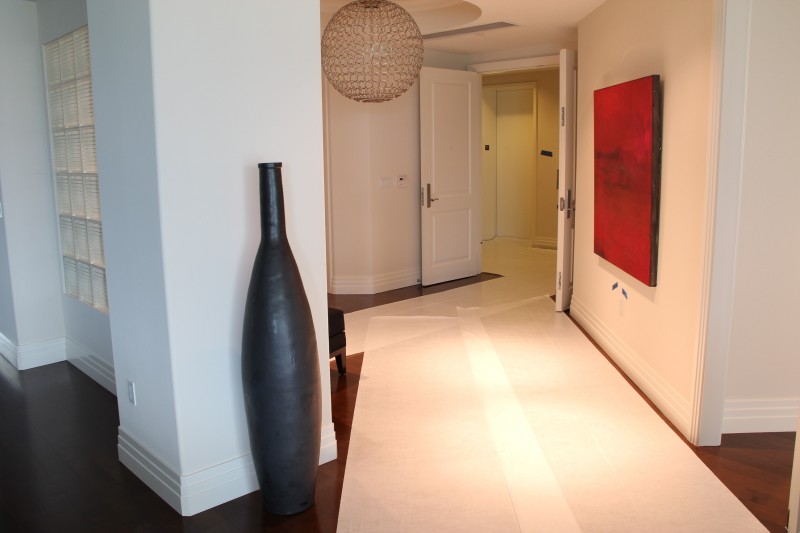 Then another,' thicker' lay on top of the first for the main pathway.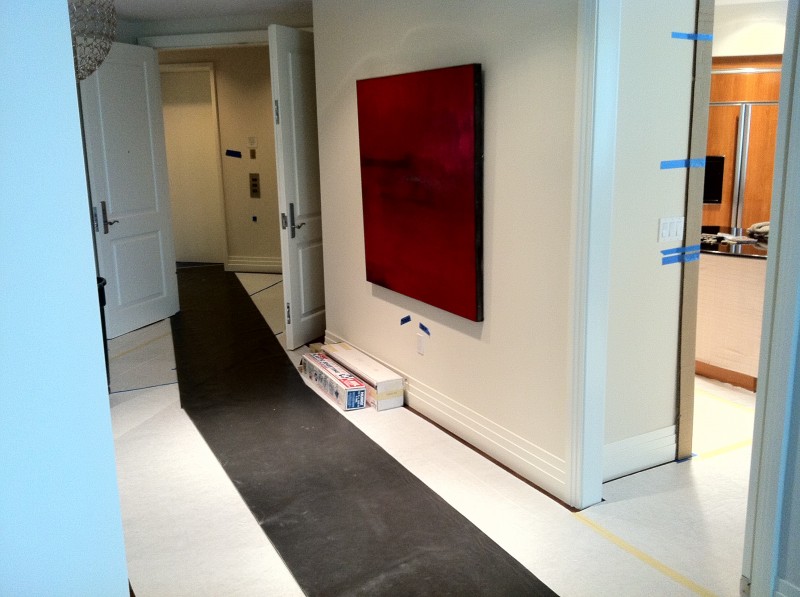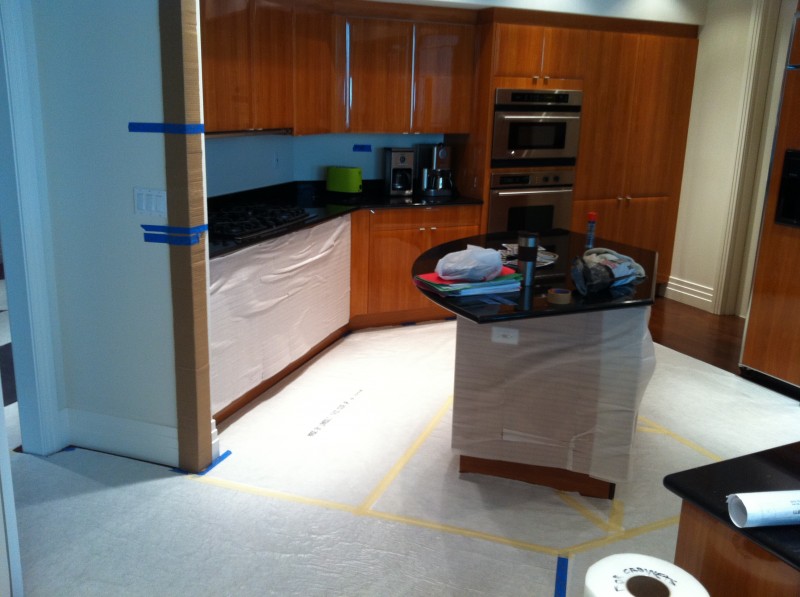 Cabinets & floor in Kitchen well protected.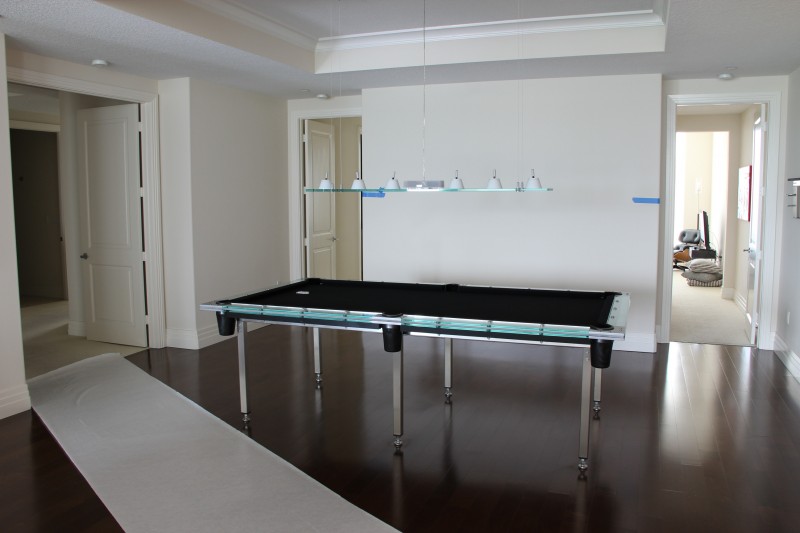 Pool table area before.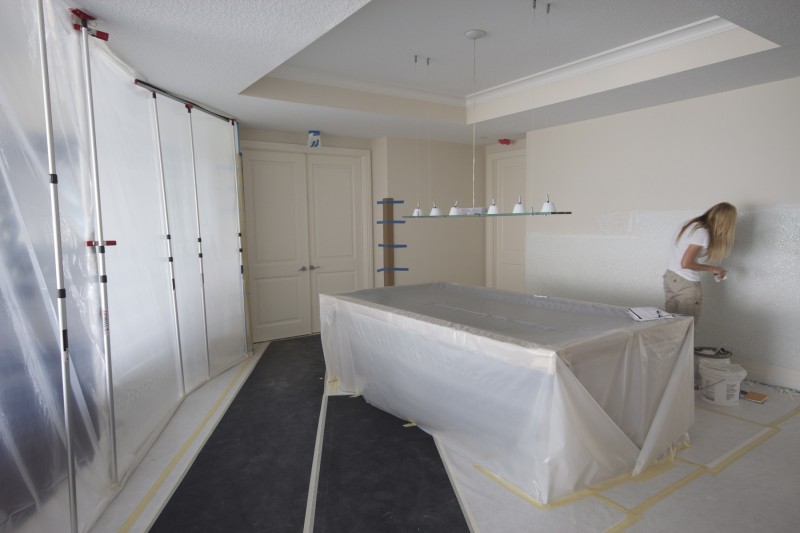 Plastic dust wall and pool table with double protected pathway and pool table with foam on edge and then plastic for dust.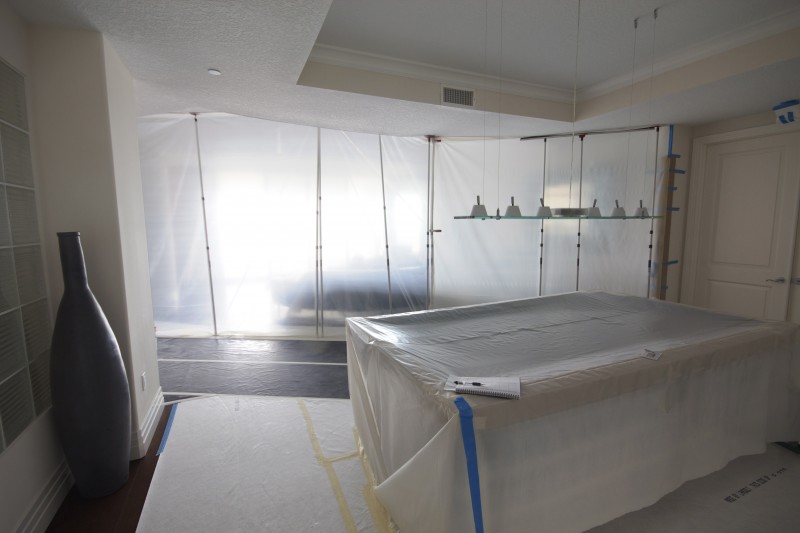 Pool Table, floor and dust controlled.
When ALL is finished & construction is complete the house will be brand-new looking again.
OUR PROTECTION PROCESS ASSURES US A HAPPY AND SATISFIED CLIENT.