Read about the installation, construction, and fabrication of granite kitchen and bath tops.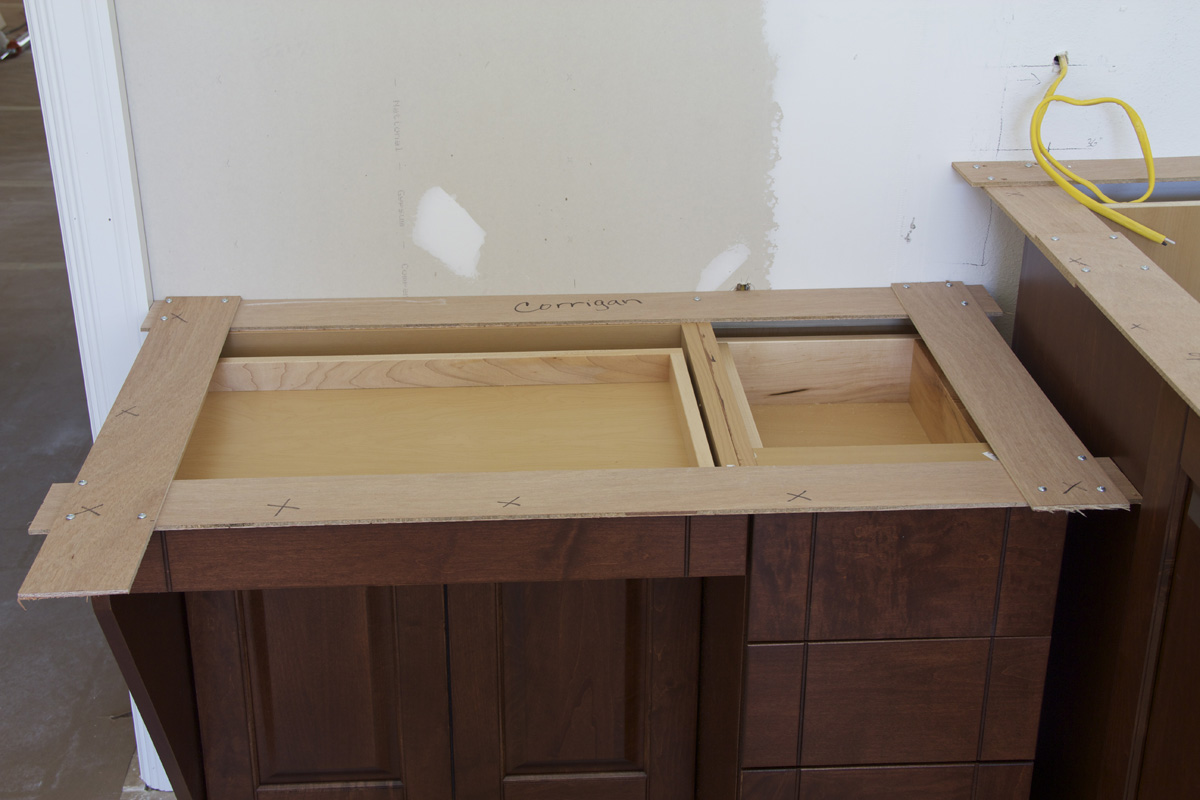 First the template is made with 1/4" plywood screwed together and marked for the factory.

Granite makeup table with mirror.

Template for double bowl sink.

Master Bath in granite with a 4" backsplash and mirror above.

A template for a Granite drop-in tub deck.

Now the same view but completely done and all is perfect.

The templates are taken to the factory where they are placed on the most beautiful part of the granite slab -the best layout is where thestone patterns flow from one template to the next so when finished they aesthetically fit together as if they were formed together in nature.
Templates are positioned on the granite sawing table ready for cut-out and final finishing by hand.
The finished granite bathroom vanity top and tub deck.