Take a look at the installation process of crown molding with cropped corners.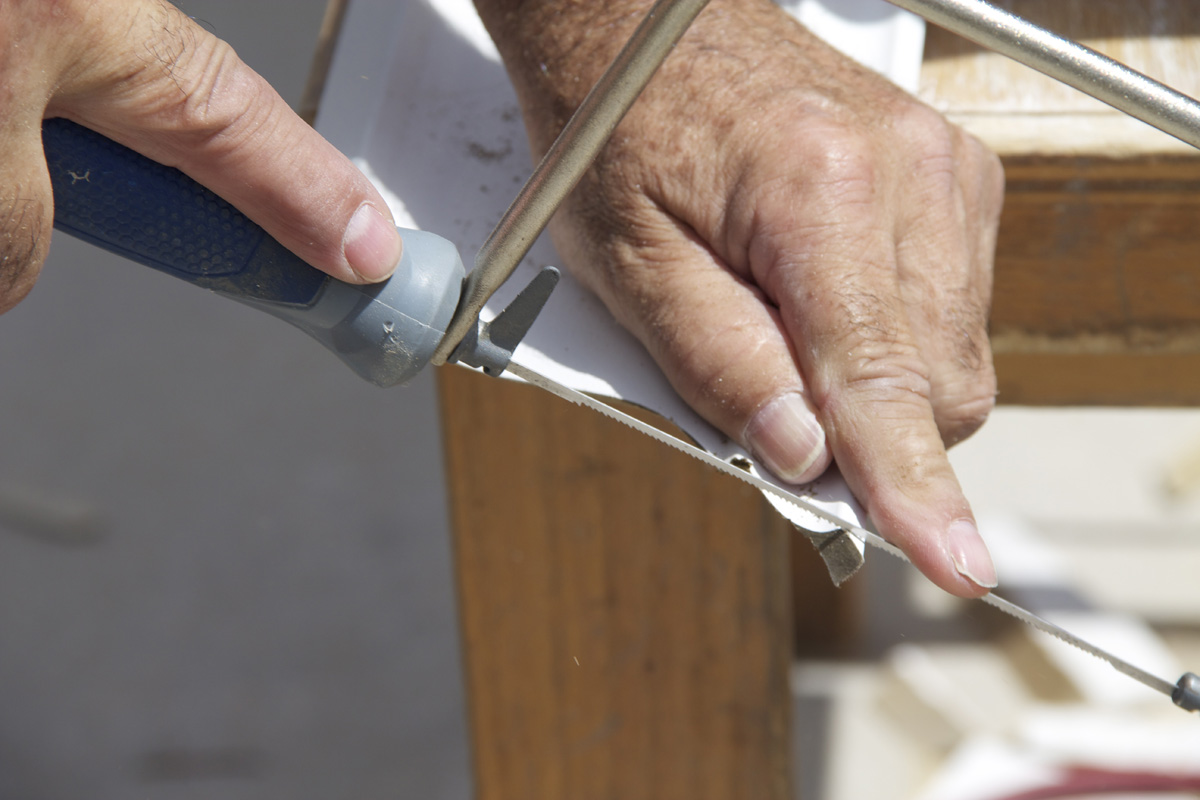 Coping a piece of crown moulding to get a great, invisible fit at the corners.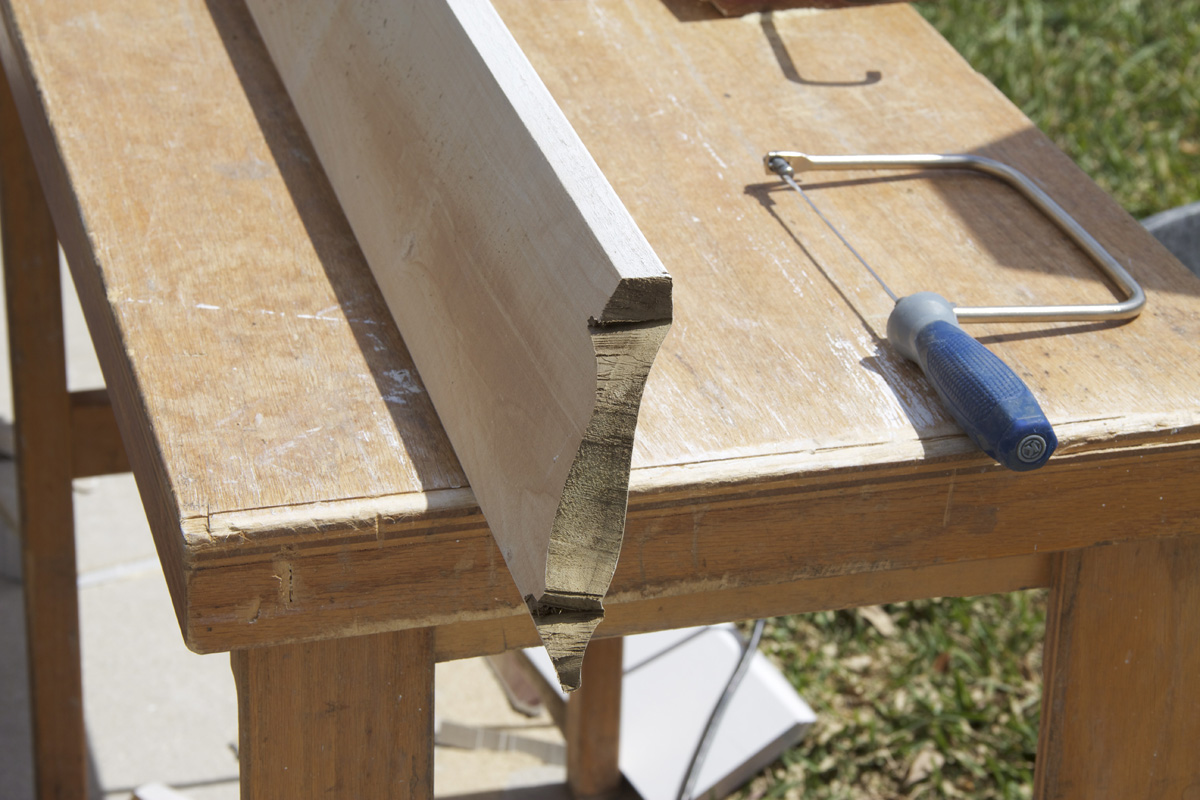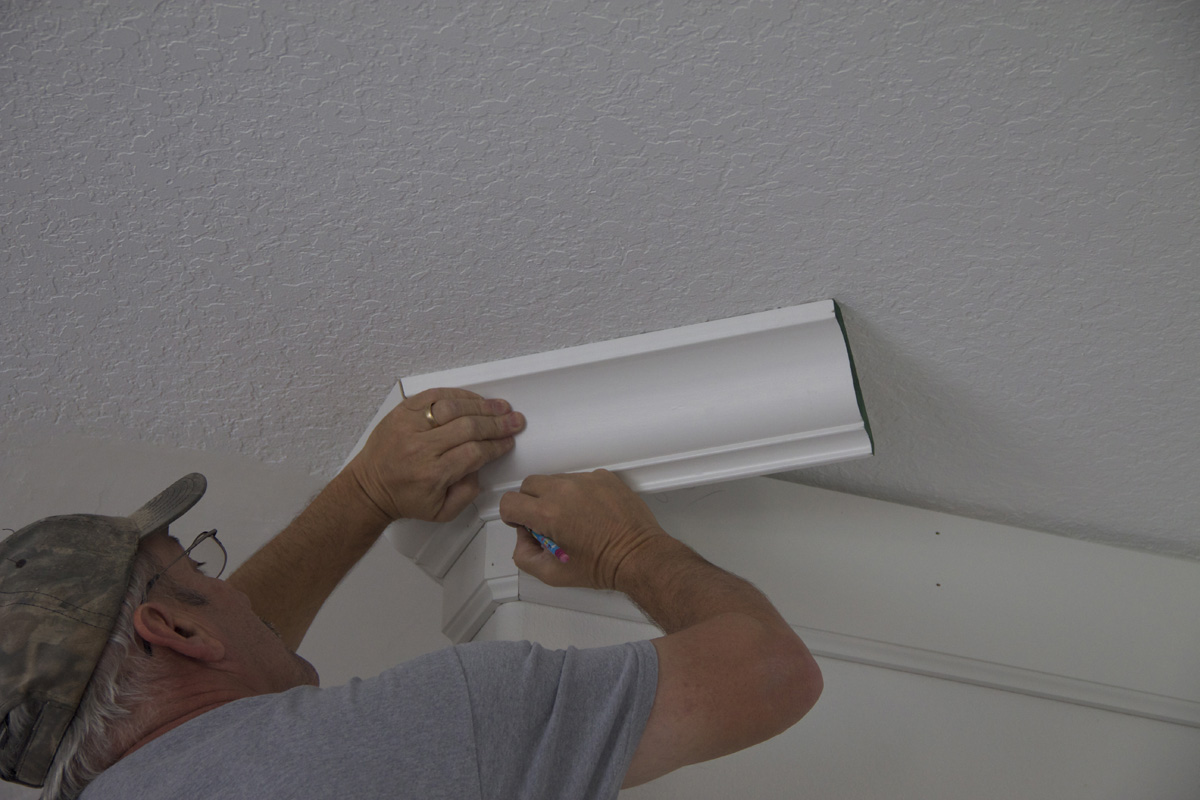 Every piece is hand-fit from the previous piece so that the molding flows as if all grew there together.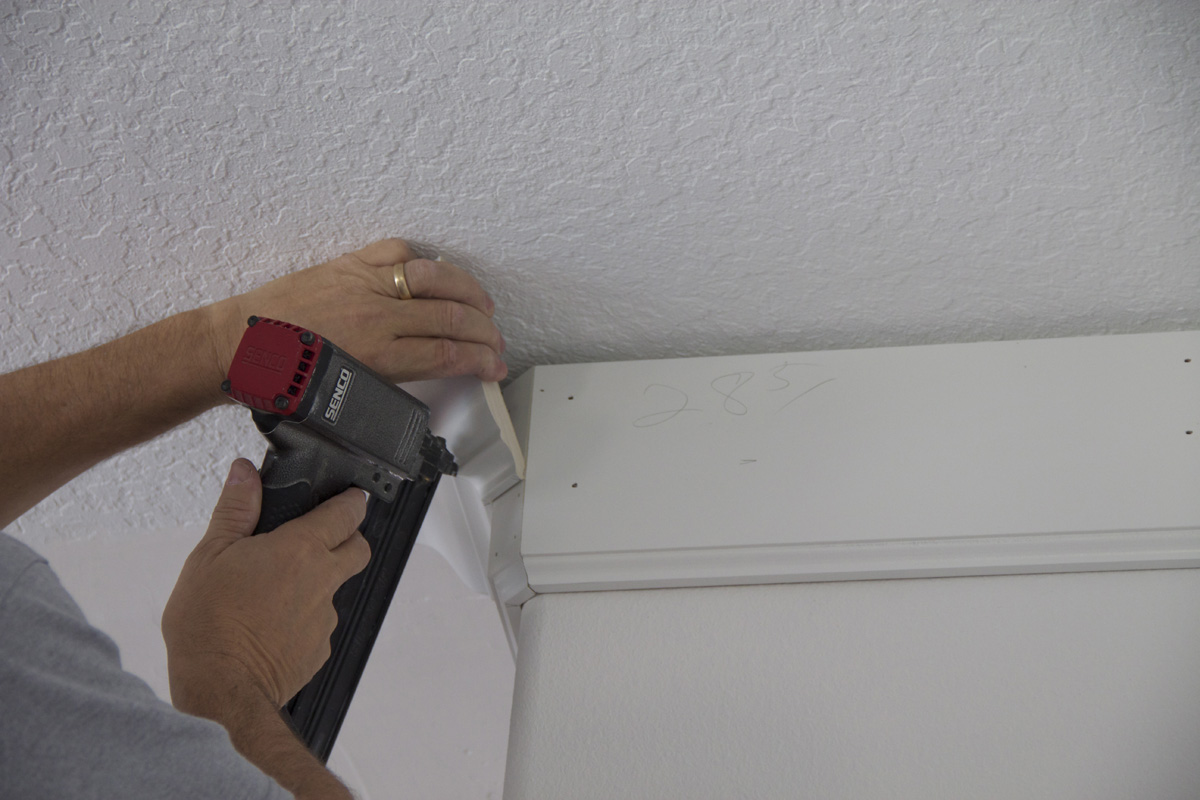 The finish-nail air gun allows the fit today using modern construction technology to achieve great results.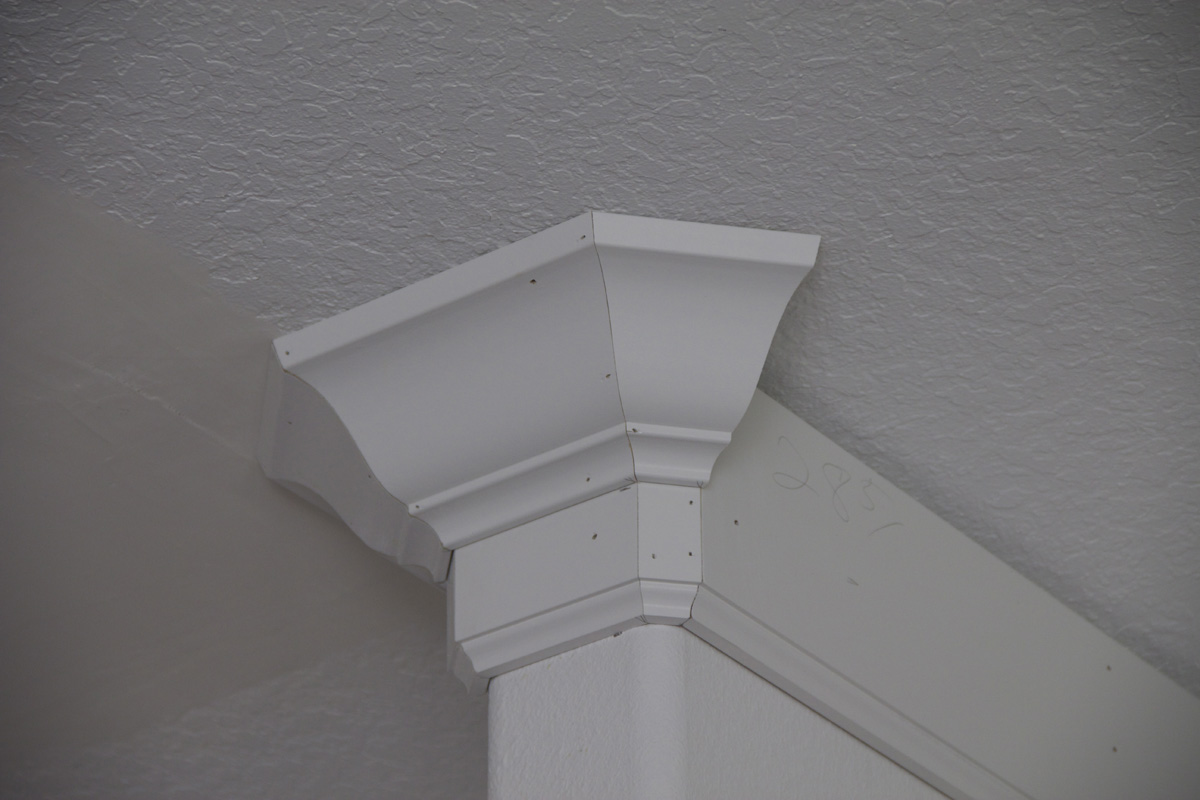 All the cracks and nail holes will disappear easily when the painter performs his magic.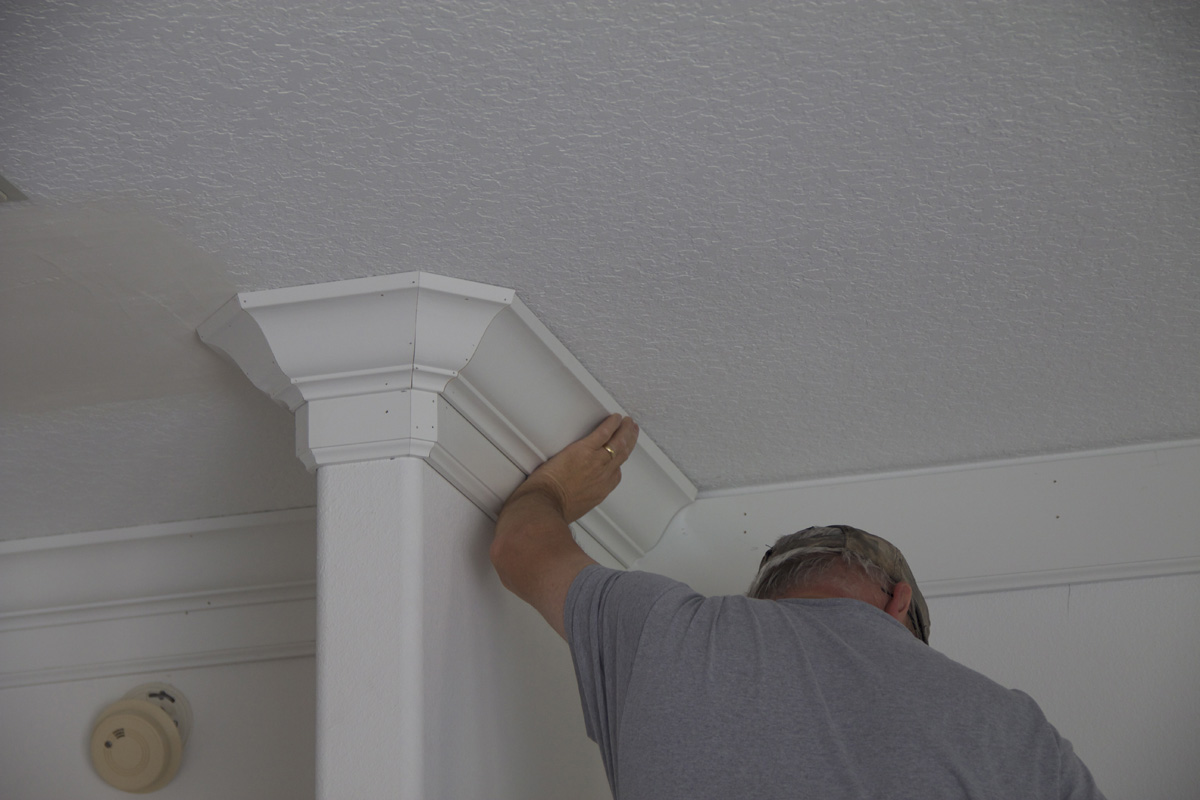 The molding inside and outside corners "just grew there" with fine-craftsmen installation.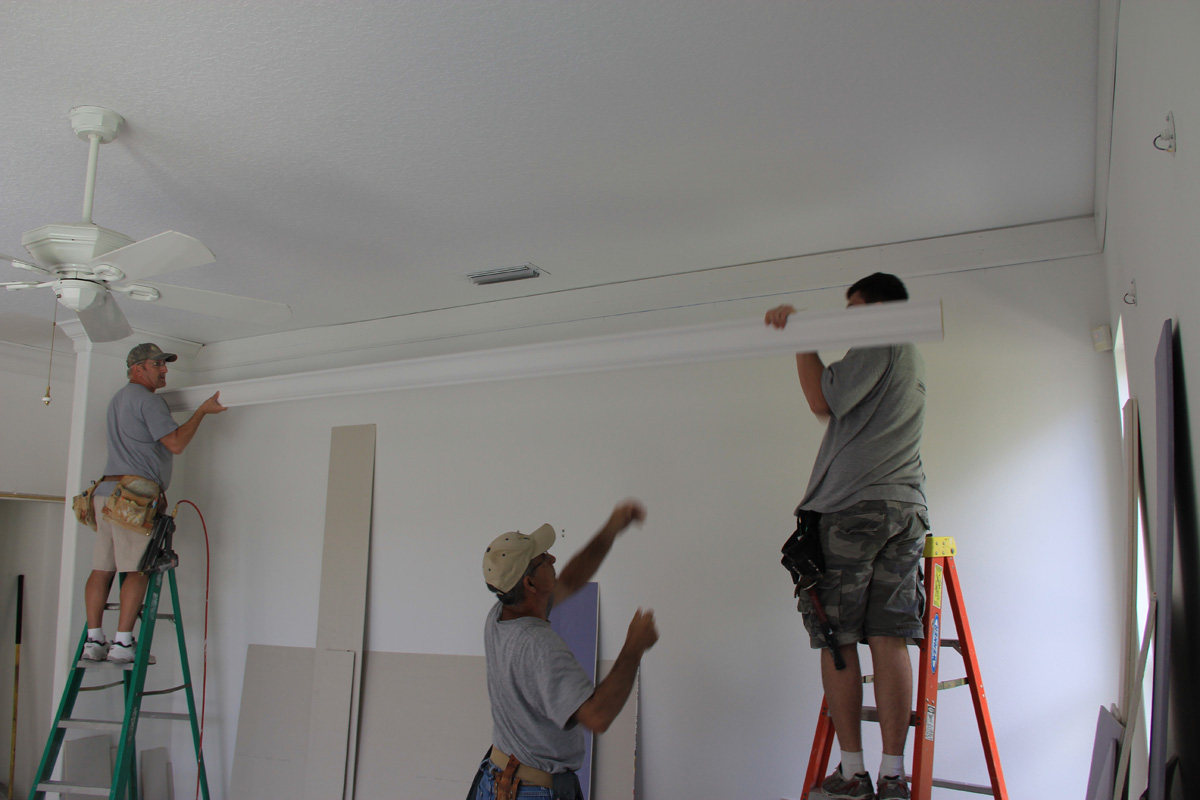 Crown molding is a three man job for the greatest efficiency and a fantastic finished product.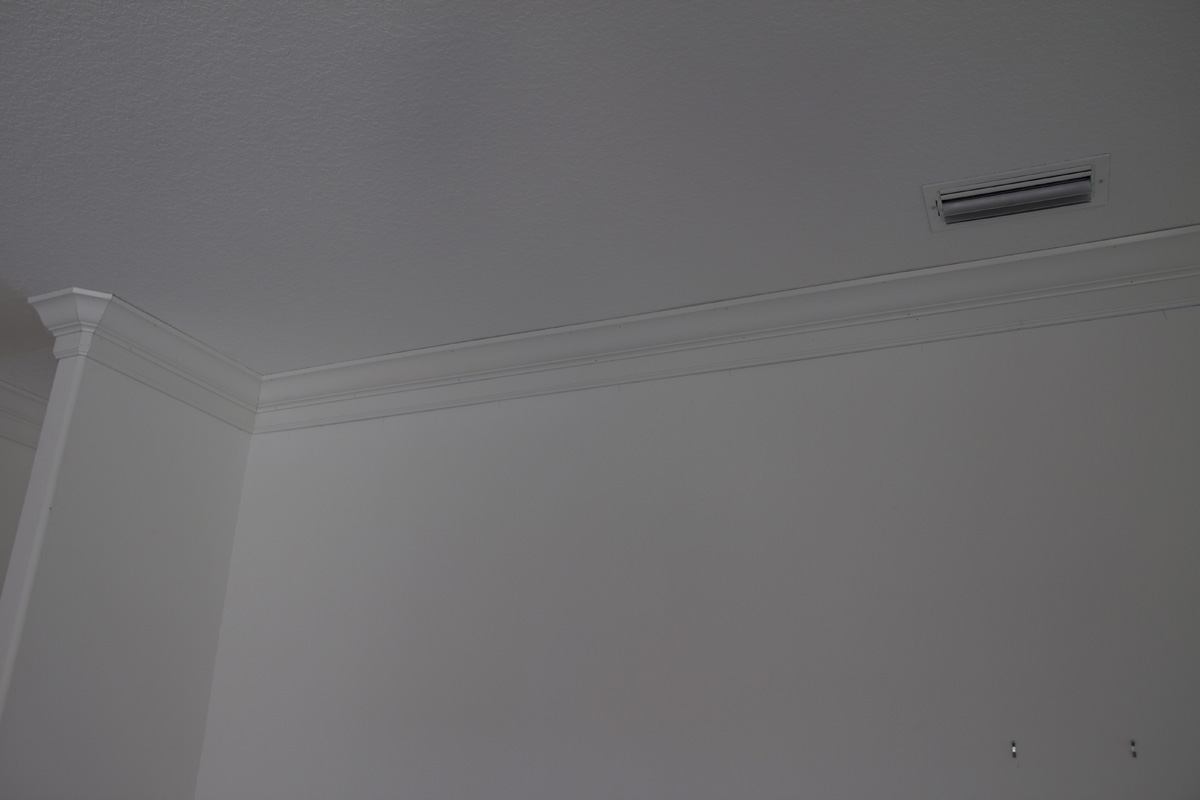 The finished crown with a crown "skirt" - giving a bigger molding at the ceiling to keep the room in-scale.