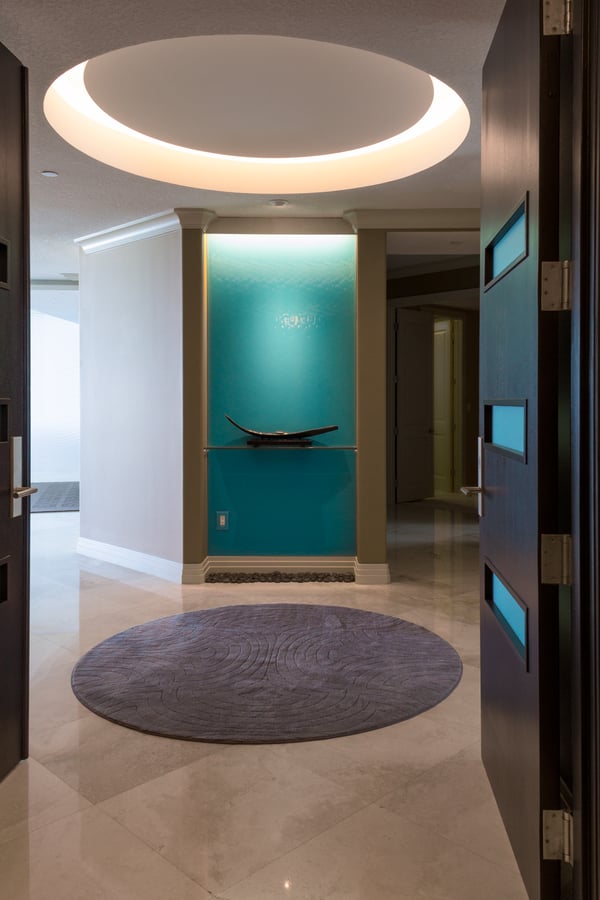 Doors.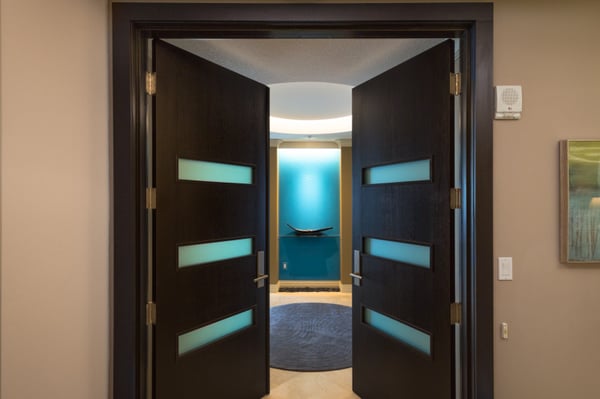 Doors.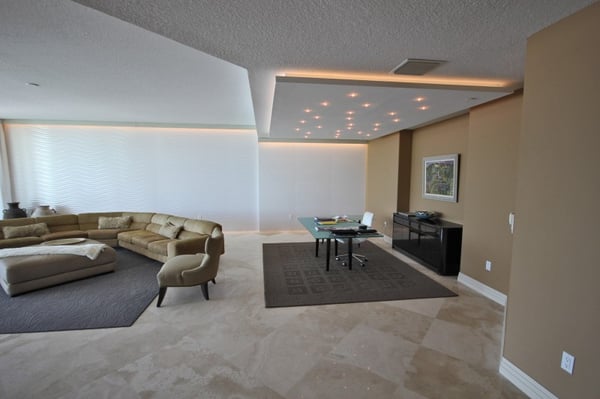 The new office area - complete with 'starlights' overhead and LED lighting cascading down the textured tile walls. Office and wall surfaces as seen from living room backwards.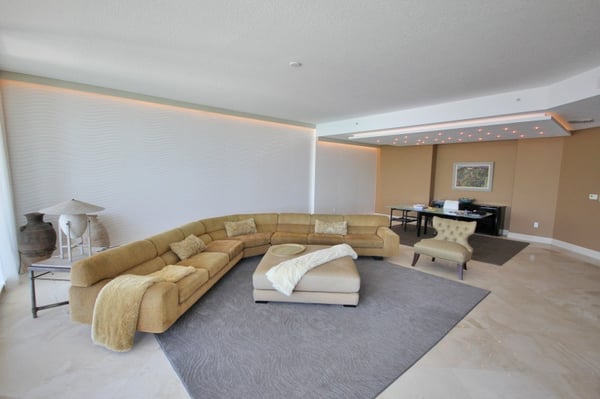 Daylight.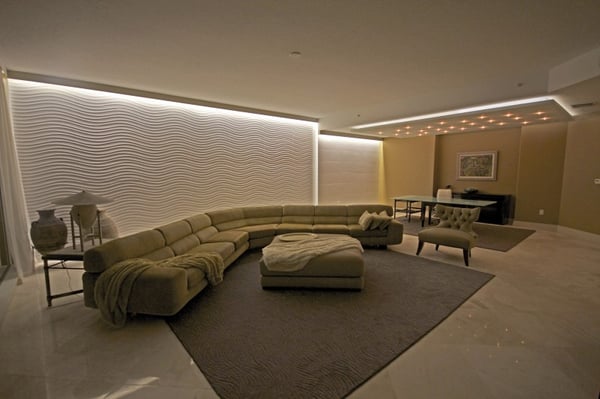 Dusk.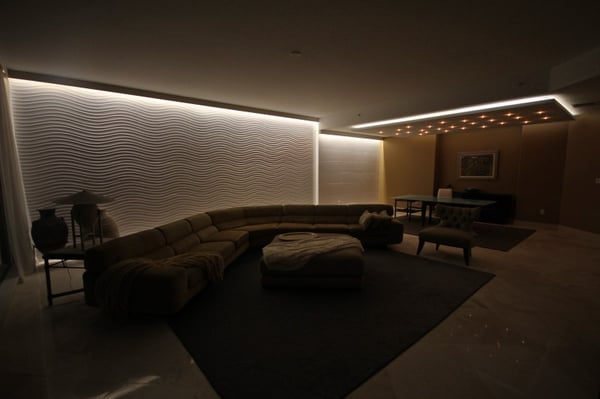 Night light.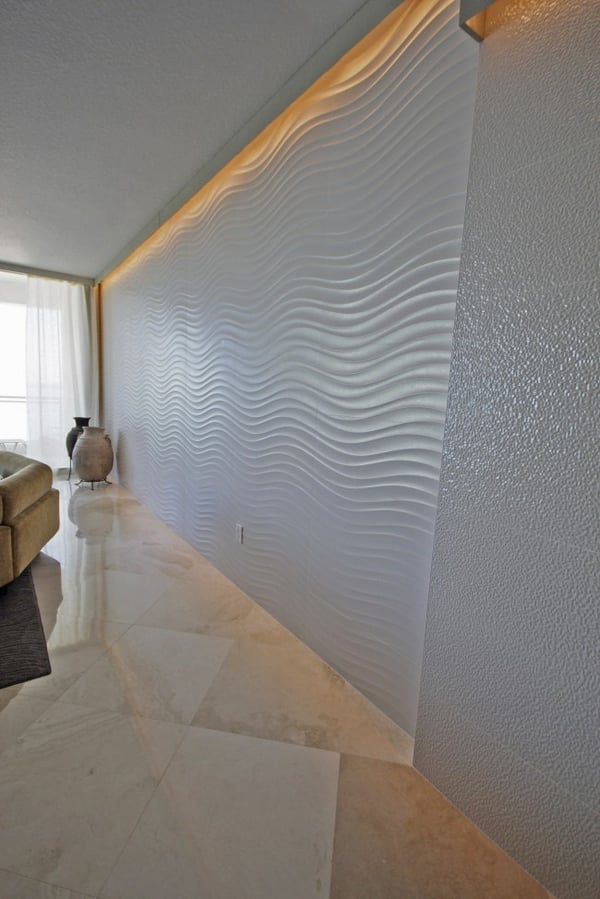 A textured tile wave pattern married to the cubic designed tiles creates an artistic array of cascading light and shadow. Look closely at the wave texture - it's almost mesmerizing.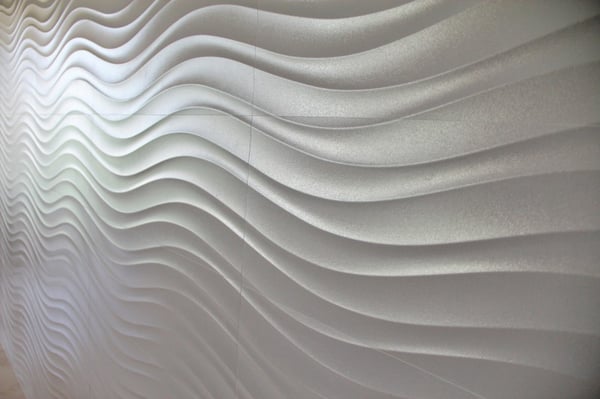 Daylight.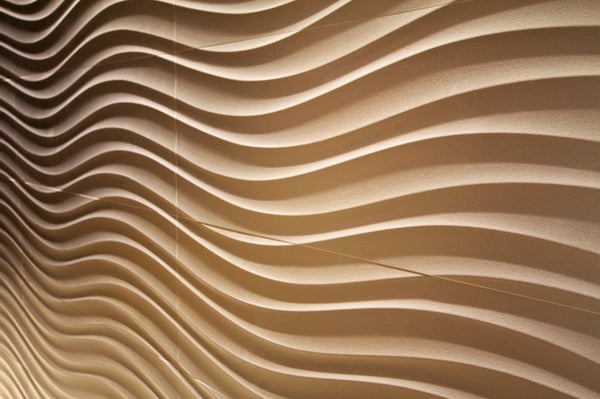 Night light.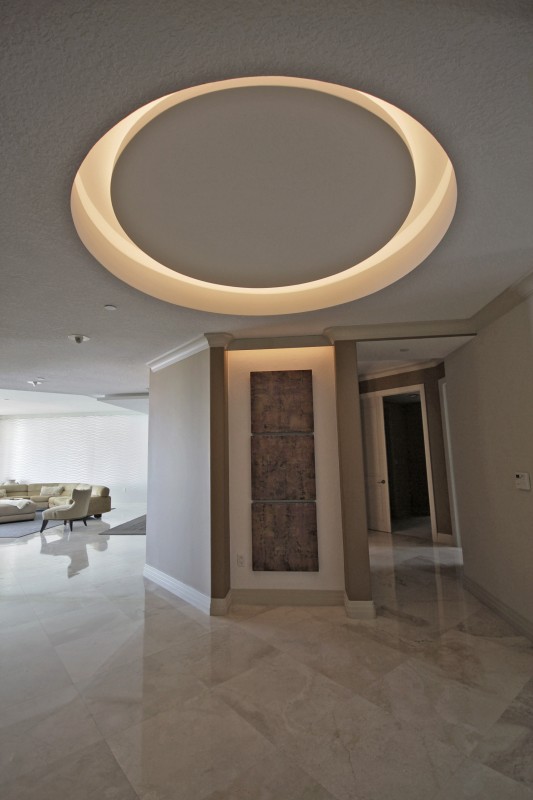 Rather than a fixture - a recessed perfect circle within a circle using LED lights that shimmer down the wall.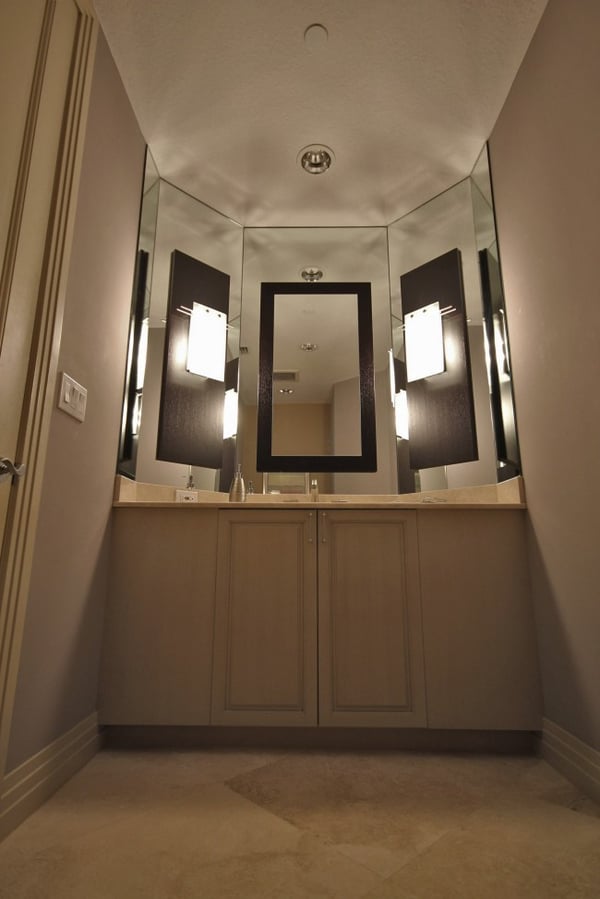 The eclectic powder bath with Wenge wood mounted to mirrors & very contemporary fixtures.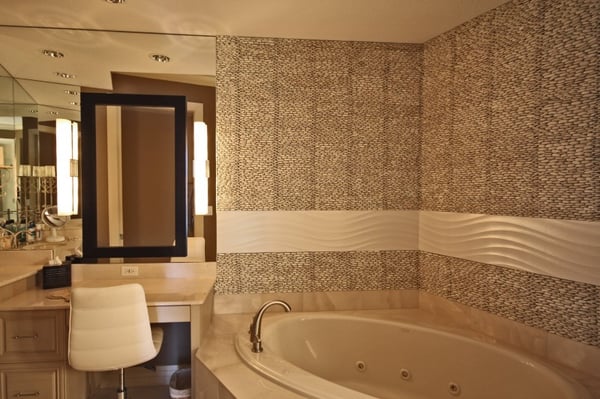 A new Wenge wood mirror frame and lights next to textured tumbled river rock walls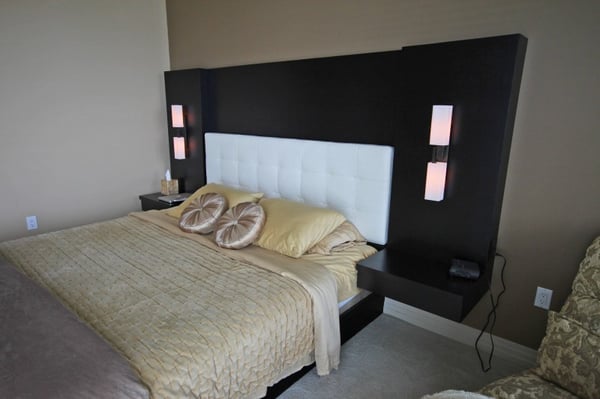 Master Bedroom integrated Wenge wood headboard, nightstands and lighting sconces.