Florida-style Craftsman Bungalow - metal roof, a lot of natural stone and wood - trellises over windows framed in cobalt blue ceramic tile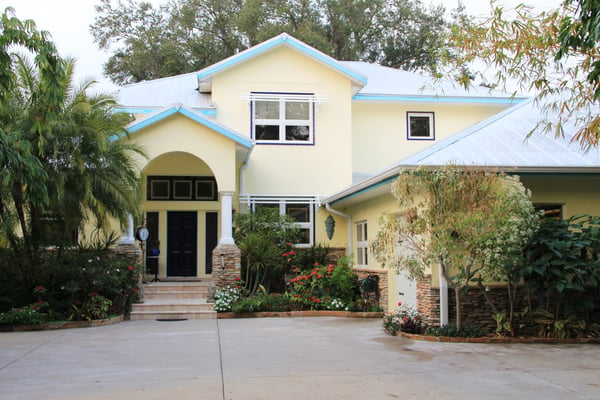 The lagoon pool surrounded by travertine stone pavers and lush very private landscaping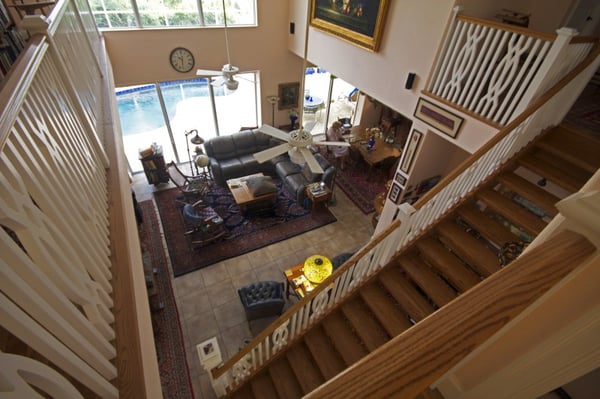 Open riser oak stair with custom pickets and balasters.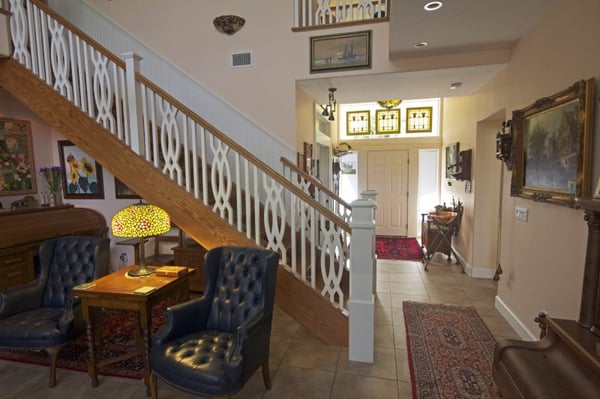 Hickory cabinets with 24" granite sit-down bar.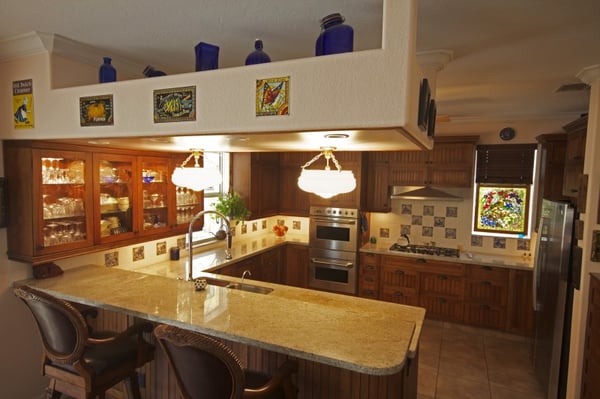 The Craftsman's Bungalow look.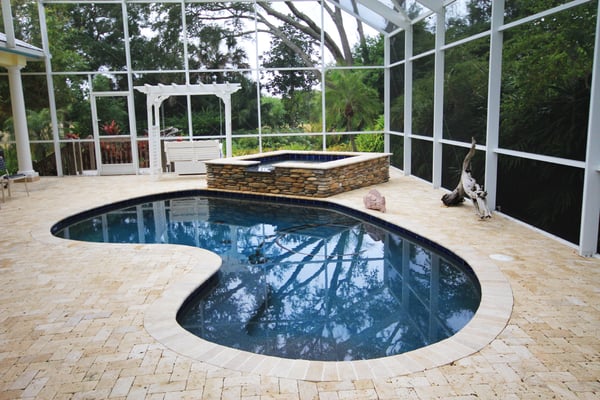 A small fountain with wall art, Grandiflora crown of thorns all backdropped with river rock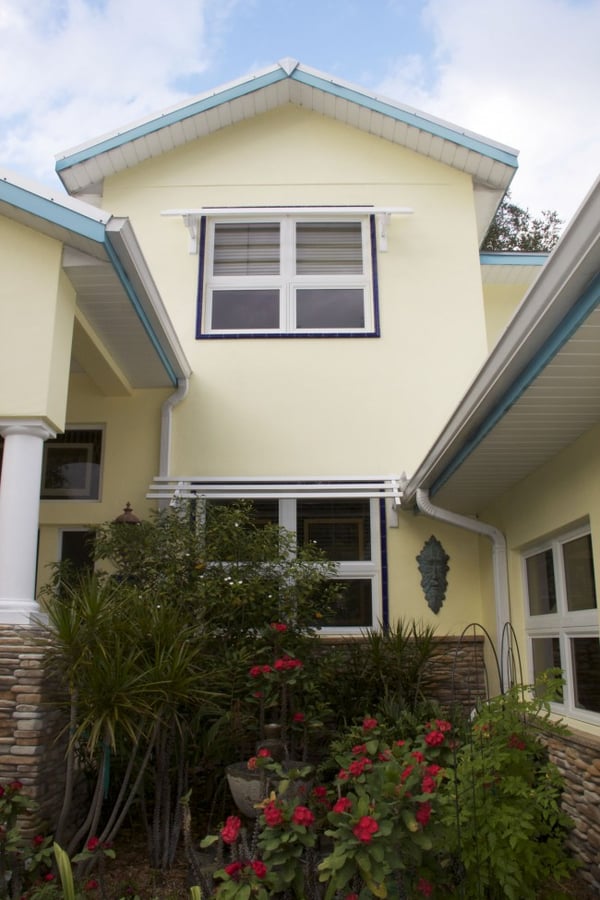 Completely private and sequestered away from the hustle and bustle of life.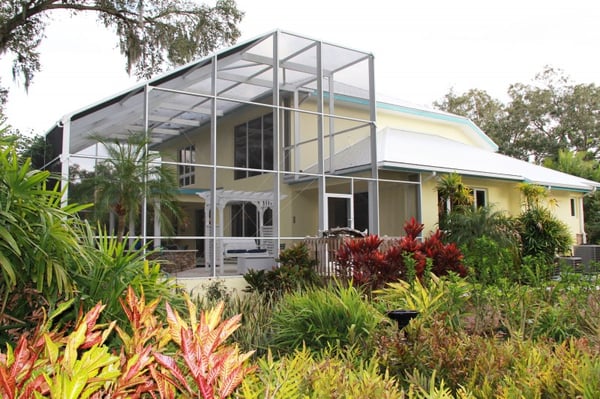 Carriage garage doors framed by lantana and live oaks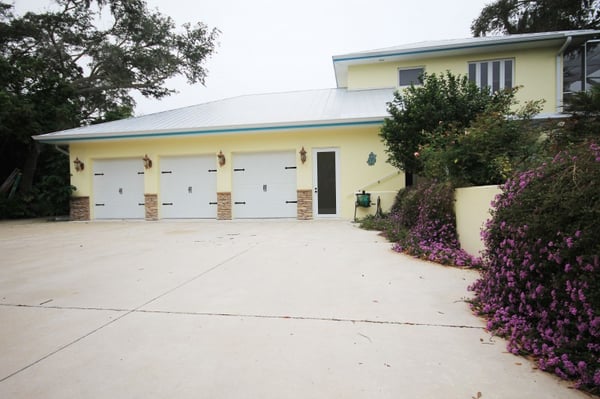 The house is hidden from view and remains a surprise as one pulls up to visit and is awestruck by the beautiful garden awaiting.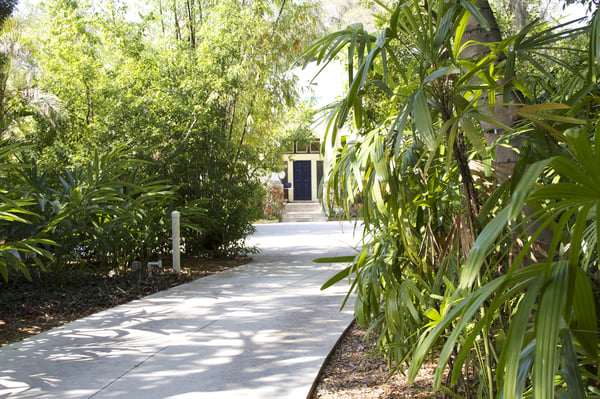 The house is hidden from the road and the outside world with lush tropical landscaping.